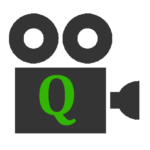 QRecorder is a simple and easy to use screen recorder application
Introduction
QRecorder is a Screen Recorder application that is created with simplicity and ease of use in mind. There is absolutely nothing to configure, no complexities at all. Just set an output video file and start recording part or whole of the screen.
Features
100% free
No ads, no distractions
Easy to use
Record part or whole of the screen
Completely invisible recording (show and hide using ALT+CTRL+H hotkey)
Saves AVI video files (Motion JPEG codec)
No 3rd party codecs or required programs
Supports all windows versions (XP, Vista, 7, 8, 8.1 and 10. 32-bit and 64-bit)

---
---
How to Use
Screenshot below shows the only interface that you have to interact with while using QRecorder.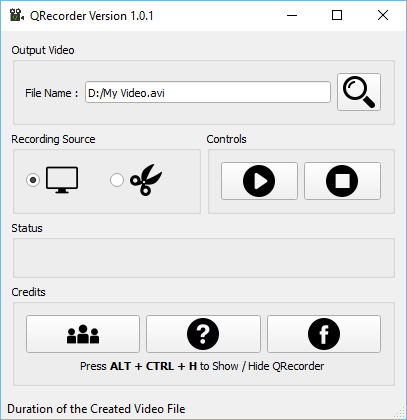 Set an output video file by pressing the browse button in the output video panel
Next, set a recording source. This can be the whole screen or a cropped part of the screen
After that you can click start button to start/pause QRecorder.
You have to press stop, or exit QRecorder for the video file to be correctly saved at the end of recording
Release Date: January 20, 2016

Credits
This application uses Qt Framework, OpenCV Library and icons from Freepik. All of them are credited in detail inside QRecorder. This free application is sponsored by ToTRVL.com.