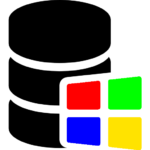 MSSQL Browser Lite is an easy to use, lightweight MSSQL Server Database browser and management utility
Introduction
MSSQL Browser Lite is a simple, free and lightweight tool that allows you to execute commands and browse MSSQL (Microsoft SQL Server) Databases (whether it is a local or remote database). It uses he latest Microsoft MSSQL Server ODBC drivers to handle all supported commands.
---
---
Features
Connect to MSSQL Server Databases on the internet, local network or PC
Create, delete and modify tables
Browse through tables
Execute SQL commands
Stored procedures
100% free
No ads, no distractions
Easy to use
Supports all windows versions (XP, Vista, 7, 8, 8.1 and 10. 32-bit and 64-bit)

---
---
How to Use
Screenshot below shows and explains MSSQL Browser Lite and it windows.
Release Date: March 16, 2016

Credits
This application uses Qt Framework and icons from Freepik.
---
---